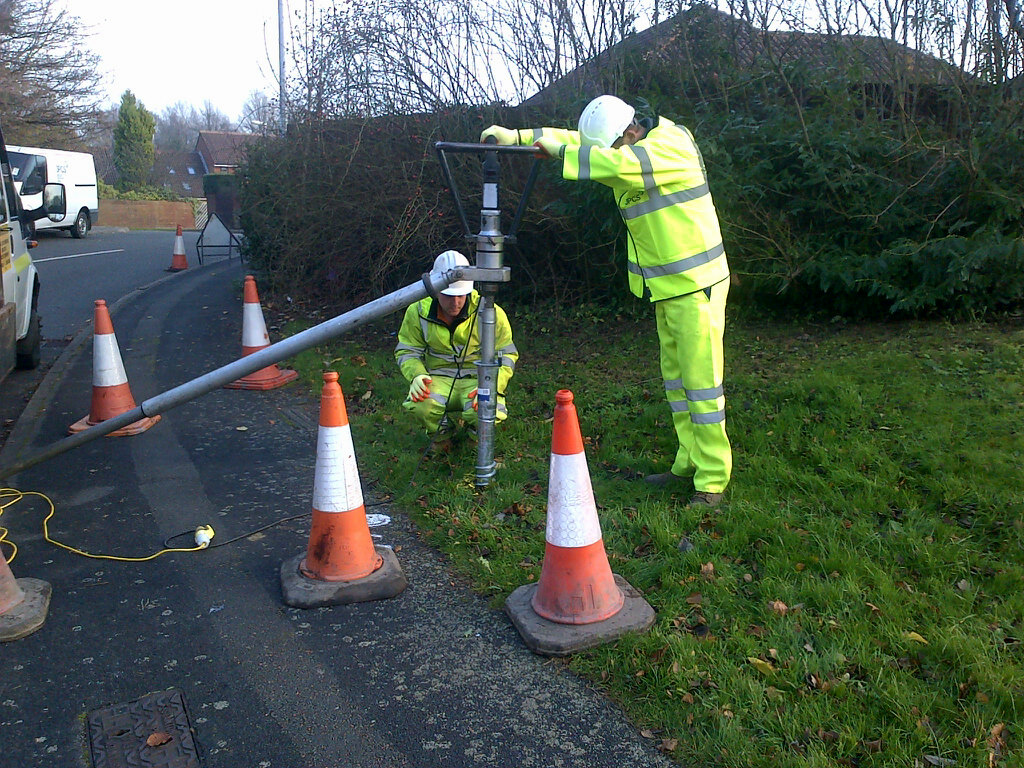 Krinner ground screws are being used as part of a road safety drive in Warrington, to install new 20 mile-per-hour speed signs across the borough.
Warrington Borough Council is rolling the 20 mile-per-hour programme following an 18 month long pilot scheme and has appointed Krinner UK partner, JPCS, as the installation contractor.
Krinner ground screws will be used as the foundation for around 50% of the signs, to enable more flexibility across the speed zones, as well as delivering savings of around 30% against traditional concrete solutions. An alternative to traditional concrete bases, the ground screw is faster and safer to install, allowing the signs to be moved from site to site easily, as required.
Councillor Linda Dirir, executive board member for highways, transportation and climate change at Warrington Borough Council, said:
"This new scheme will have huge benefits for the town and we hope everybody will get behind it. Not only does it mean increased safety for road users and residents, but with lower speeds it gives residents the confidence to use other modes of travel and encourages walking or cycling. People can also enjoy the health and wellbeing benefits.
"The 20 mile-per-hour roll-out will also help us to work towards our environmental targets to reduce emissions and cost by promoting awareness and encouraging the adoption of other means of travel."
Rosie Shanks, director at JPCS, said: "It's very encouraging to see that road safety is at the top of the agenda in Warrington. Figures from the Transport Research Laboratory have shown that lowering urban and residential speed limits to 20 miles-per-hour can decrease child pedestrian accidents by up to 70 per cent so we're really pleased about the opportunity to contribute to making roads safer in Warrington – something we are passionate about.
"We've been working with Warrington Borough Council to develop a cost effective solution which could save up to 30 per cent on costs, as well as halving the time spent on site, as it removes the need for excavation and concreting. This means that the new safety zones can be in place quickly, safely, and with as little disruption to residents as possible."